1295 West Main Street Cabot, Arkansas 72023
1295 West Main Street
Cabot
Arkansas
72023
US
Store Services:
Bakery
Boar's Head
Cheese Counter
Coin Star
Cosmetics
Deli
Drive-thru Pharmacy
Drug & General Merchandise
Floral
Gas Station
Grocery
I-wireless
Meat Department
Money Services
Online Deli/Bakery Ordering
Pharmacy
Pickup
Red Box
Restaurant
Seafood Department
Self Checkout
Store Hours:
Sun – Sat: 

6:00 AM – 11:00 PM
Pharmacy Hours:
Sun: 

11:00 AM – 6:00 PM

Mon – Fri: 

8:00 AM – 8:00 PM

Sat: 

9:00 AM – 7:00 PM
* Normal Hours of operation. Please call store for changes.
You must login to post comments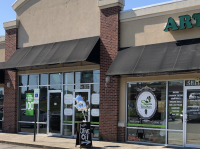 2051 W Main St ste d, Cabot, AR 72023
Store Hours Tuesday – Friday 10:00am – 5:30pm Saturday 10am – 4pm Case Discount...
119 N Adams St, Cabot, Arkansas, USA
Cabot Meat Market has a very wide selection of meat, cheeses, snacks and other miscellaneous food...